5. Alphabetical Index Search Screen
5. Alphabetical Index Search Screen
Select a keyword contained in documents from the A-Z Index by a term's first letter.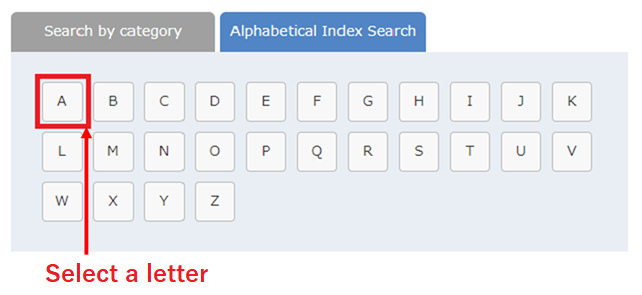 Pick the first letter of the term you want to search.
About index screen of Alphabetical Index Search
A list of alphabetized words from documents is displayed.
matches

The number of matched hits will be displayed along with Alphabetical Index Search results.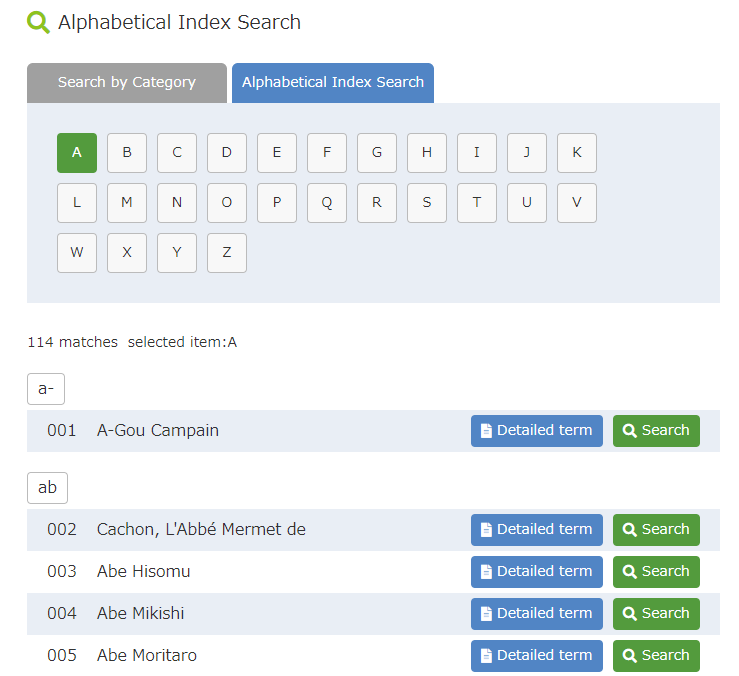 When you click "Detailed term" to the right of a word match, additional information is displayed.
When you click "Search" to the right of a word match, your browser will perform a search.
The match results are sorted by the first letter or character of a word.
For information about search result, please refer to 8. Search result screen