6. Search by Reference Code screen
6. Search by Reference Code screen
To search you can use a unique identification number assigned to each document (reference code).
About reference codes
Reference Code Search can be used when the search has been performed in the past and therefore the reference code is known.
※ The reference code associated with a document is displayed when it is viewed following any search.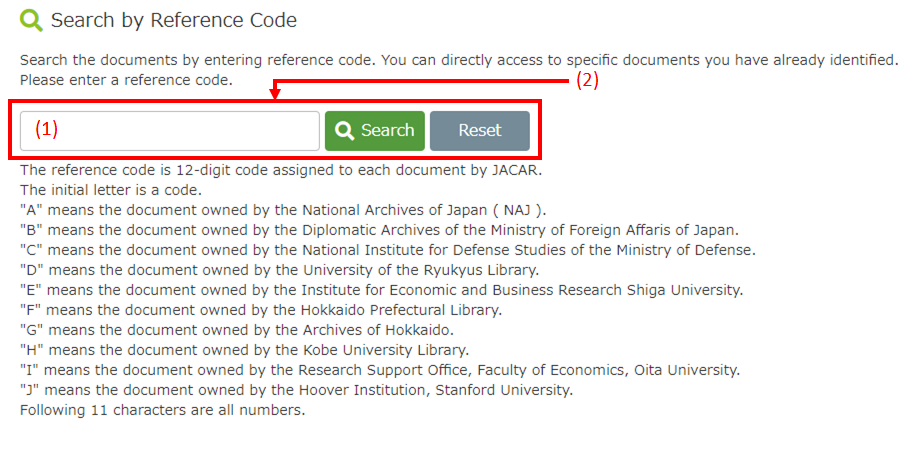 You may find documents by entering 12 digits alphanumeric characters at the Reference Code Search screen.
After you enter a reference code, click on "Search".