11. Cross Search screen
Cross Search
With Cross Search, you can search across documents collections outside of the National Archives of Japan database.
About screen of Simple Search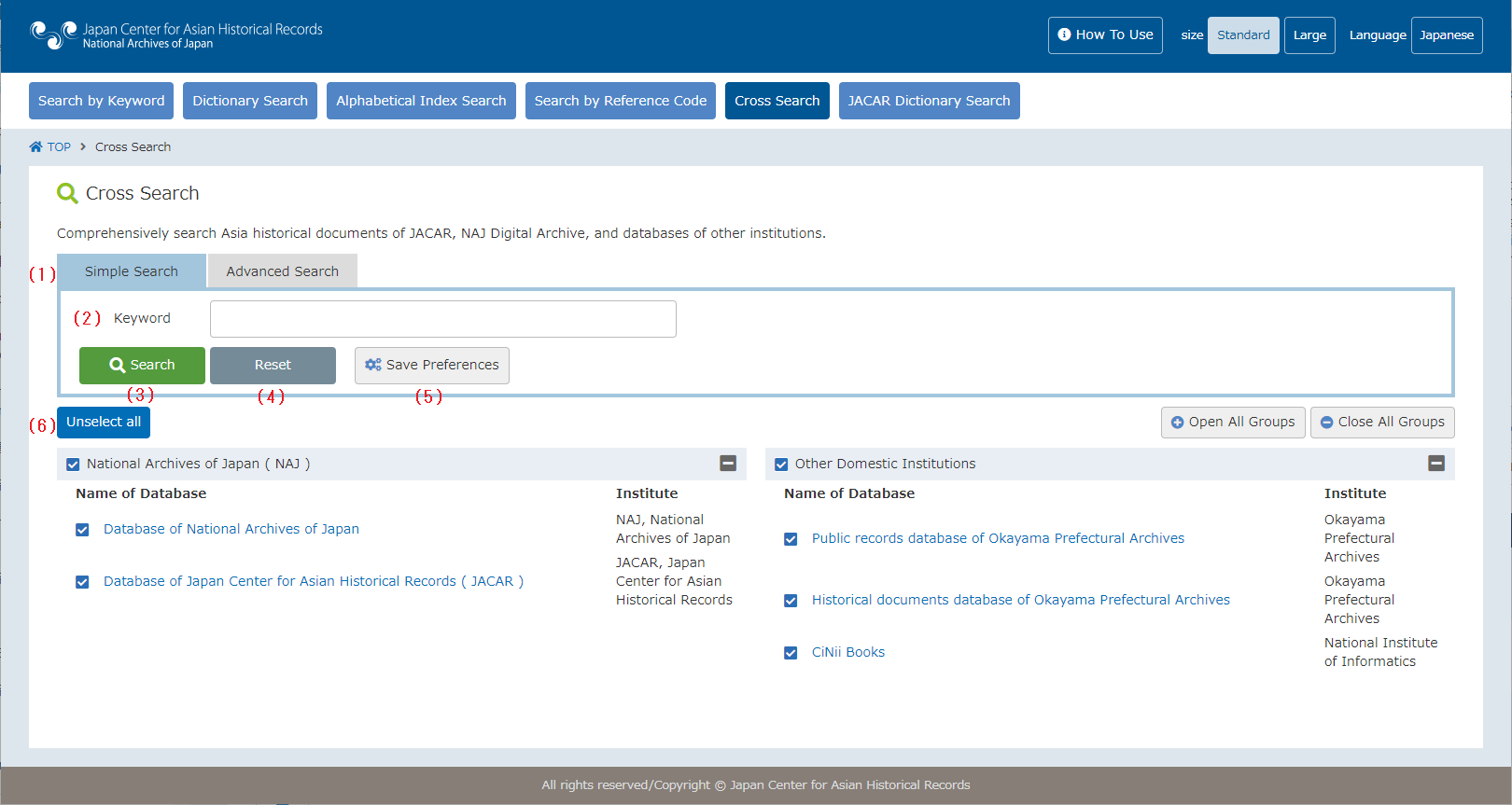 Advanced Search

Click to move to the Advanced Search screen.

Keyword

Enter a keyword for search.

Search

Run the search.

Reset

Clears the entered keyword.

Save Preferences

Saves displayed settings for future usage on the search screen.
 Items can be saved as follows.

Select the state of the group set
Display of the group, the non- display
Select the state of the database

Database

If you check the database you want to search, you can search it.


①All Databases
Put a check in the box of a database to search within it.
②Group name
Displays the group name of databases. For the databases included in the group, put a check in the corresponding box.
Uncheck databases by clicking on their respective boxes a second time.
③Name of Database
Displays the name of databases.
※Databases checked off will be searched.
About screen of Advanced Search
In the Advanced Search, you can search by specifying in detail search criteria.

Items for Search

Specify items for searching to refine results as follows.

| | |
| --- | --- |
| All | Searches everything. |
| Title | Searches titles. |
| Creator | Searches for creators. |
| Date | Searches by date. |
About database by the number of hits display screen

Update

You can click to update the database for a display screen showing the number of search hits. If the search results have been shown in full, this button does not appear.

Summary List

Click to move the search results list screen.

Search results of each database

Search results for each database are displayed.
 The number of results in a search are shown.
About search result list screen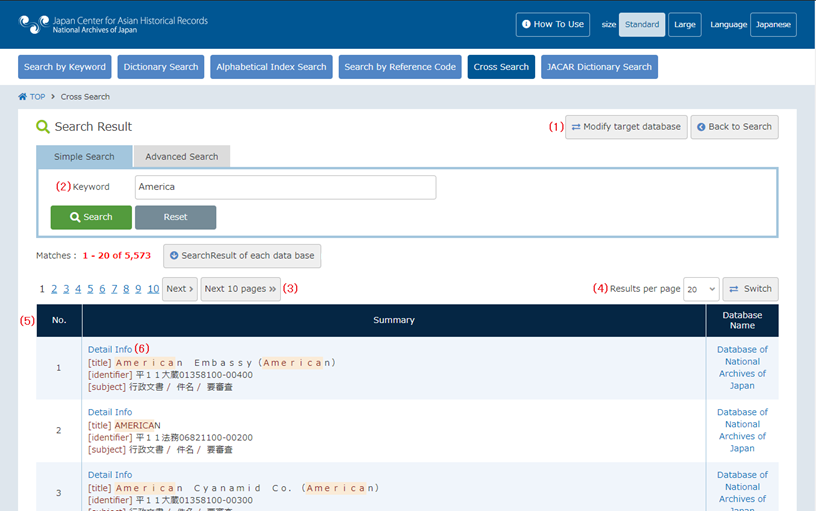 Modify target database

Click to leave the search screen with search keywords.

Item for search

Specify the search keyword and you can search again.

Page number

Click to display the selected page.

Results per page

It is possible to change the display number of search results that are displayed.
 By clicking "change" you can designate the number of research results you want to display from a pull-down menu.

Search result list

Search results on the list, you will see the following content.

| | |
| --- | --- |
| No. | Indicates the record number among search results. |
| Summary | A Summary of records with "title", "identifier", and "subject". |
| Database Name | Displays the name of a database. |

Detail Info

Move to a record in the detail screen.
About detail screen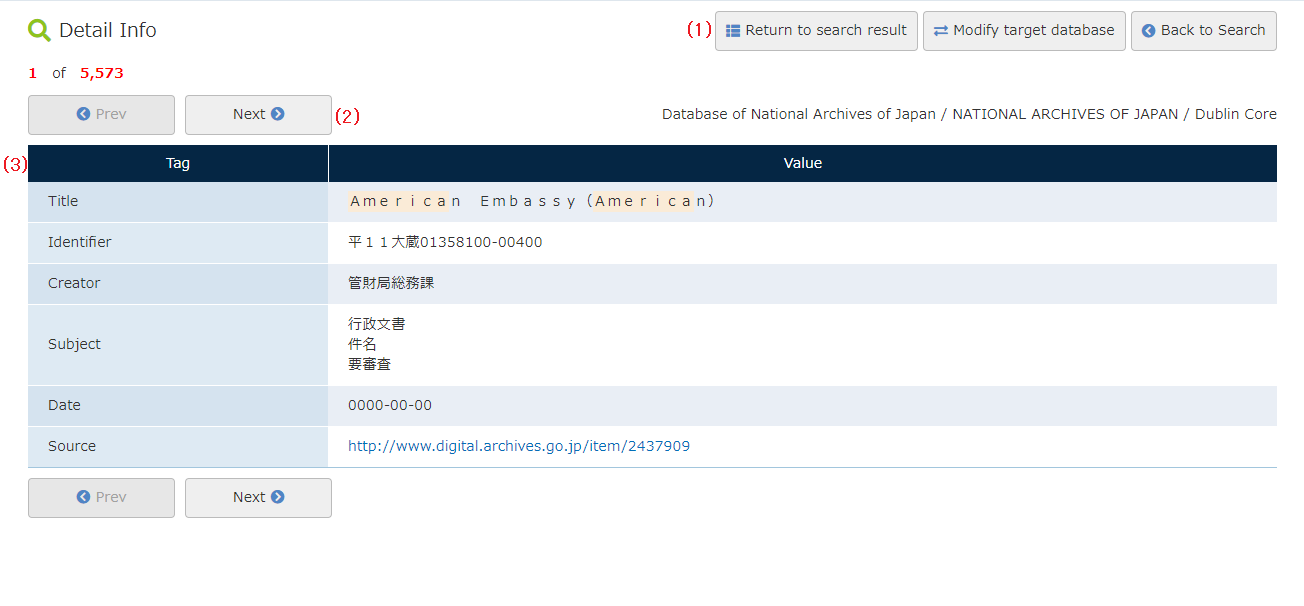 Return to search result

Return to the search results list screen.

Prev/Next

Click for prior or subsequent records.

Detail

Displays detailed information of records.