7. Downloading JPEGs
JPEGs can be downloaded in batches.
Click the download in the top of the Image Download screen.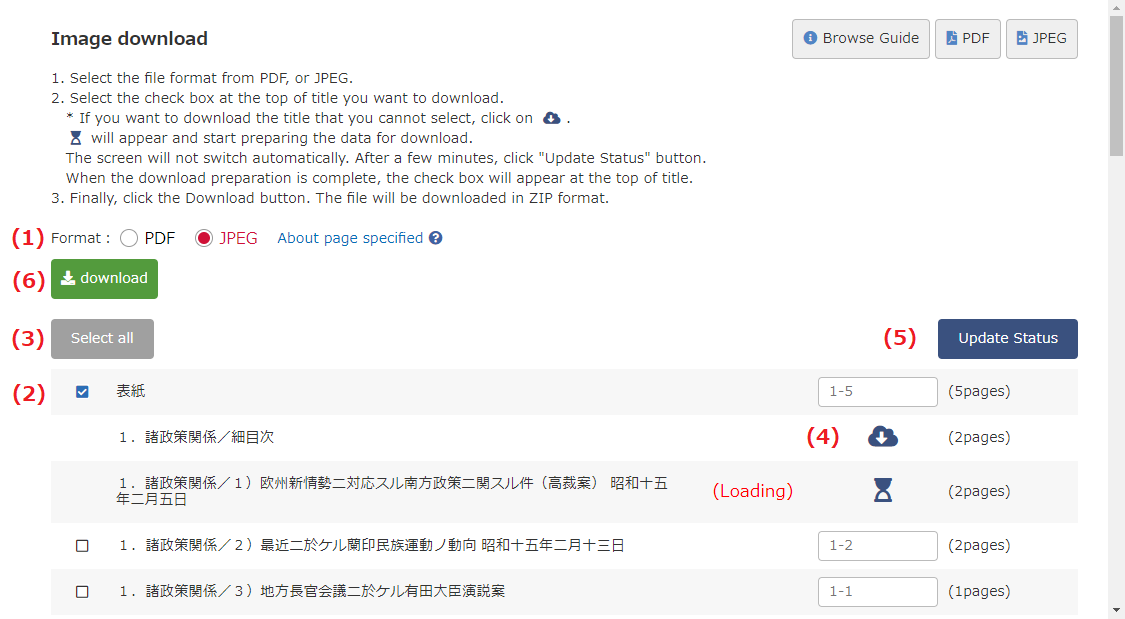 Description of items are as follows.
It should be noted that in the bulk download function, you can also download PDF images.
About formats, you can select from PDF or JPEG to download.
To get information on the page specified, click on this button.
Downloads begin after clicking on this button.
With the download target check box you can specify files to be downloaded.
You can specify pages for download.